Description
The Forgotten Quarry is a quarry that is unlocked by plugging in the battery into the gate (see below). It is a quarry rich with valuable ores that respawn after being mined. There is a broken bridge at the top of the quarry where players can meet Trenton if they use a Hovercar to boost over it (see instructions below).
Unlocking the Quarry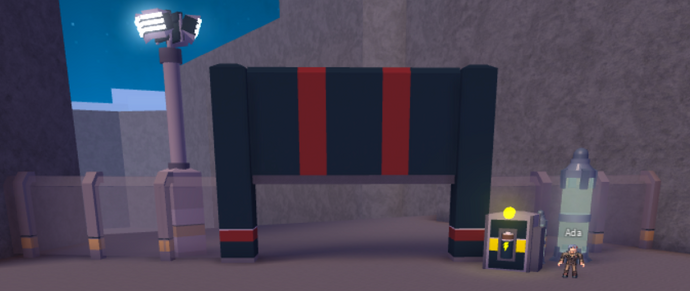 Trivia
A broken bridge is on top of the Forgotten Quarry, and players can use the Heavy Pod, Formula 2 Rover, or any other fast Hovercar to boost over the bridge. To do this, boost until you're on the edge of the quarry and press "F" to make the Hovercar jump and you can land on the other side.
The Forgotten Quarry is one of four areas that requires Objects to be unlocked, the other ones being the Customization Area, Crystal Cavern, and the Blue Crystal Cave.
The Forgotten Quarry was originally named "Peaceful Quarry" before it was forgotten.